0
New Artistic Director of Shining Star CLE
Shining Star CLE, a $10,000 high school vocal competition first prize and fundraiser of over $400,000 annually for Menorah Park memory care has announced Connor Bogart O'Brien as their new Artistic Director of the event, held annually at Playhouse Square each fall.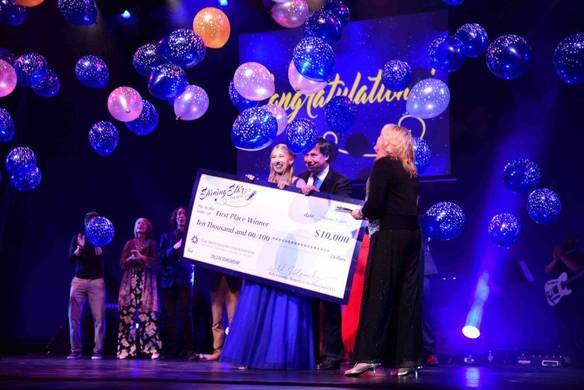 As an annual fundraising event for important memory care programs at Menorah Park, Ohio's largest senior living center, Shining Star CLE has become the "American Idol" of high school vocalists from Northeast Ohio. This event performs each year in the beautiful Mimi Ohio theater at Playhouse Square, the largest performing arts center in the United States outside of Broadway. (Note, due to COVID shutdowns, this year's event has been moved entirely virtual as a live streaming performance. The show must go on!)
Behind the scenes of filming
UPDATE: Live from the (Covid virtual) show
Music and Memories, About The Fundraising Cause:
Imagine back to when you first heard a song or a tune that struck a chord in you – no matter how it made you feel, this particular song stayed with you throughout your life. And now, whenever you hear it, you're transported back in time.
That's the effect Shining Star CLE, a solo-singing competition for Northeast Ohio high school students, will have on its contestants – forming an everlasting memory, not only for them, but also for our residents who will enjoy watching some participants performing live on our campus or on video.
Menorah Park's Memory Care Network implements music programs, services and events that help reawaken these precious memories in individuals with dementia. Our network includes memory care assisted living communities on our campuses. Learn more at www.shiningstarcle.org