0
World Premiere: Got To Be There The Musical
Featuring the music of late songwriter Elliot Willensky (Michael Jackson, Whitney Houston, Gladys Knight) "Got To Be There" The Musical premiered this past week at Playhouse Square, a culmination of several years for Connor and surviving brother Steven Willensky (whom he portrays in the show).
"I was first approached by Steve two years ago when he asked me to perform his brother's songs in concert shortly after he passed, I was honored to be asked, and the fundraiser was a hit. Little did I know that less than 24 months later, I would be playing Steven himself on stage in the story of their lives, and the incredible bond these two brothers had"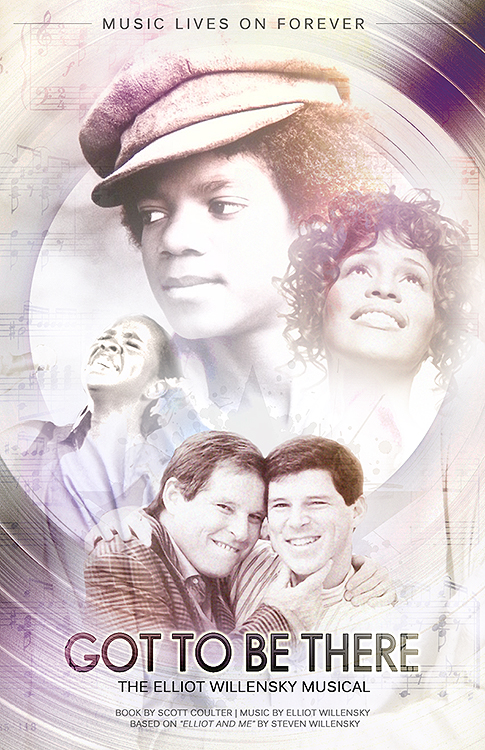 The original concert raised over $100,000 and led to the creation of a script penned by New York writer Scott Coulture. The story focuses on the two brothers growing up in Bayonne New Jersey, and while the younger Steven follows the more traditional path into business, his brother Elliot became one of Motown's most proficient songwriters, creating hits for the likes of Smokey Robinson, Tony Orlando, Chaka Khan and more. But not without losing most of his royalties to bad business deals, dating multiple girls at a time, and ultimately relying on his little brother to help bail him out financially when times got tough. Yet though it all, their bond never wavered, and even created some of the biggest hits of their generation, several of which became the score of the new musical.
"The show was a huge success. I was so glad and humbled to be a part of such a legacy. I never had the opportunity to meet Elliot sadly, but I am so thankful to be able to perform his beautiful music once again"
Watch below for a performance from the original concert in 2012:
"Got To Be There" is produced by Woodstock Theater Group with Musical Direction and Arrangements by Charles Eversole, and directed by Marc Moritz.